Elements in Soil Analysis by bench-top EDX8800D Application note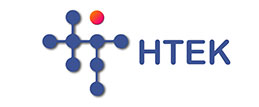 Applications:Elements in Soil Analysis by bench-top EDX8800D Application note

With the rapid development of industrialization and urbanization, soil environmental problems have received more and more attention. Soil heavy metal pollution, especially soil metal pollution in industrial areas, has gradually become a hot spot in environmental science research. Heavy metals in soil pollution mainly refer to mercury, cadmium, lead, chromium and various metal arsenic and other heavy metals with significant toxicity. They also refer to general heavy metals such as zinc, copper, cobalt, nickel and tin with certain toxicity. The pollution of heavy metals to the soil is a short-term irreversible process. In the soil-plant system, heavy metal pollution enters agricultural products through the food chain, affecting the quality and safety of agricultural products and endangering human health. Therefore, monitoring of heavy metal pollution in soil is very necessary.
According to the latest survey data from the Ministry of Land and Resources, more than 10% of the cultivated land area in China has been polluted by heavy metals. Most of them are concentrated in economically developed areas. The China Council for International Cooperation on Environment and Development announced that the Ministry of Environmental Protection has conducted a sampling survey of harmful heavy metals in the soil of 300,000 hectares of basic farmland in China. It has found that 36,000 hectares of soil has exceeded the standard of heavy metals, exceeding the standard rate of 12.1%.
In recent years, heavy metal pollution accidents have occurred frequently. These heavy metal pollution incidents not only brought great economic losses to the society but also threatened people's healthy life. They also attracted the attention of relevant national environmental protection departments. At the same time, it was more urgent and important to deepen the prevention and control of heavy metals and deepen the monitoring of heavy metals.
At the same time, on December 14, 2015, the Ministry of Environmental Protection issued the Soil and Sediment Environmental Standard HJ 780-2015, "Measured Wavelength Dispersive X-ray Fluorescence Spectrometry for Inorganic Elements in Soils and Sediments". This standard was implemented on February 1, 2016. This standard sets forth the range of mass fractions for 25 inorganic and 7 oxides. In response to this standard, HTEK INSTRUMENT launched a EDX8800D fluorescence spectrometer that can quickly and accurately analyze metal elements in soil. The detection limits of Pb and As elements are slightly higher than the standard requirements; K, Ca, Ti, V, Cr, Mn The detection limits and quantification limits of Fe, Co, Ni, Cu, Zn, Ga, Rb, Y, Ba, Sr, Br, Th and Zr elements fully meet the requirements of HJ 780-2015 environmental protection standards.