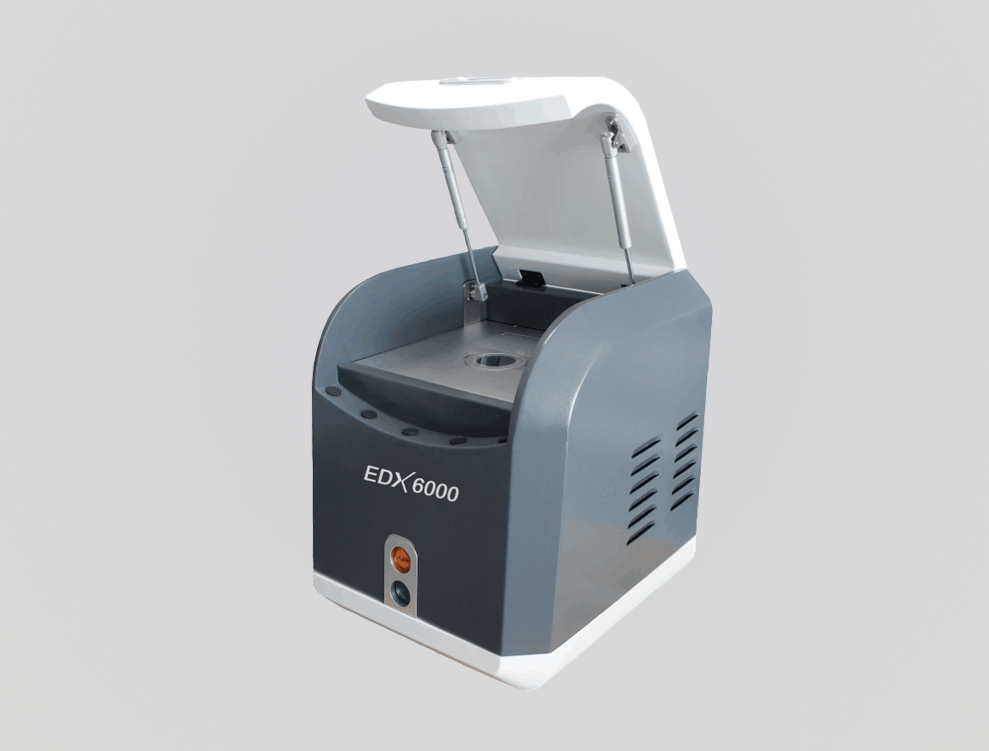 Product Name:EDX6000-Micro Spot Direct Shooting XRF Gold Tester

Overview
Nondestructive Precious Metals Assay and Karat ID
XRF is a widely used, proven, and accepted method of chemistry analysis and determination of purity and fineness of precious metals. XRF analysis is a multi-elemental testing alternative that is quicker and less expensive than fire assay and chemical tests. XRF provides on-the-spot analysis of your silver, platinum, and PGM metals and impurities, making it an easy way to boost customer confidence and ensure dealer reliability.
Given the current high value of gold, quantifying its fineness and purity is more critical than ever. Whether you buy gold, sell or produce jewelry, fabricate metal, or recycle scrap metal, you need a fast, highly accurate method to determine karat (gold content) for quality control and pricing.
The Htek EDX-6000 XRF analyzer is an easy-to‑use, cost-effective method to obtain alloy chemistry and karat classification with one nondestructive and nonintrusive test. Additionally, an exclusive Htek EDX-6000 software feature helps identify gold-plated objects and sends an alert to the screen.
Features and Benefits
>New designed direct angle of X-ray shooting to the sample avoid the sample shape influence to the final results of curvy samples like ring or necklace.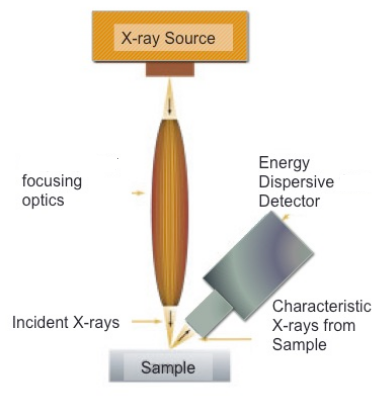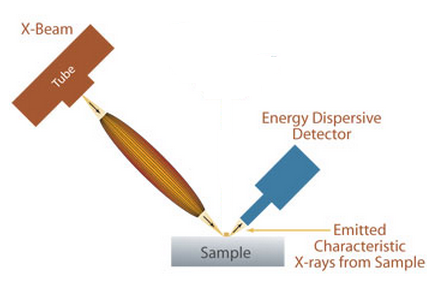 Figure 1-1 EDX-6000 X-ray Angle Figure 1-2 Normal X-ray Angel
>The Htek EDX-6000 is designed to be compact, taking up minimal space.
>Small spot collimator for analysis; ability to switch between 0.5mm, 1mm and 3 mm diameter spots automatically. Make it easier and qualified for different applications.
>An easy-to-use analyzer providing karat and compositional analysis results with one push of a button.
>Quickly and easily create result certificates
>The Htek EDX-6000 can be networked for easy access to testing results as they are being generated.
>The analyzer is a safe and secure closed-beam system that requires minimal training.
>One-button operation provides the most friendly customer experience.
With the Htek EDX-6000 XRF Analyzer:
>Price cash-for-gold pieces quickly and accurately
>Identify and characterize a wide range of alloys including silver, platinum, and others
>Identify poison elements in samples
>Manage quality control of refining and melting operations
>More options for coating thickness measurement
Typical Applications
• Gold Karat Identification
• Coating thickness measurement
• Hazardous metals Inspection: Cd, Pb, Ir, Ru
• Electroplate liquid analysis
The Htek EDX-6000 XRF
Specifications
The Compact Professional Precious Metals Testing Solution
The Htek EDX-6000 offers the best of both worlds. A handsome analyzer fit for the consumer showroom environment, it can also be networked for high productivity QA/QC jobs. The Htek EDX-6000 can be transported easily to any location where testing is needed.
· Integrated camera indicating sample analysis points
· Safe, closed-beam XRF system
· 50 W X-ray tube, 1000 µA current (max), plus optimized beam settings for accurate analysis
One Button Operation Software with Optimized Calibration including FP and EC Method
EDX-6000 has standard-less fundamental parameters and Empirical co-efficiency calibration with automatically adjustment for different precious alloys (gold, silver, platinum, palladium ). Customized result and reporting certificates, including analytical results, an image of the tested sample, the company logo, and more, can be generated via the optional PC Software with the click of a button.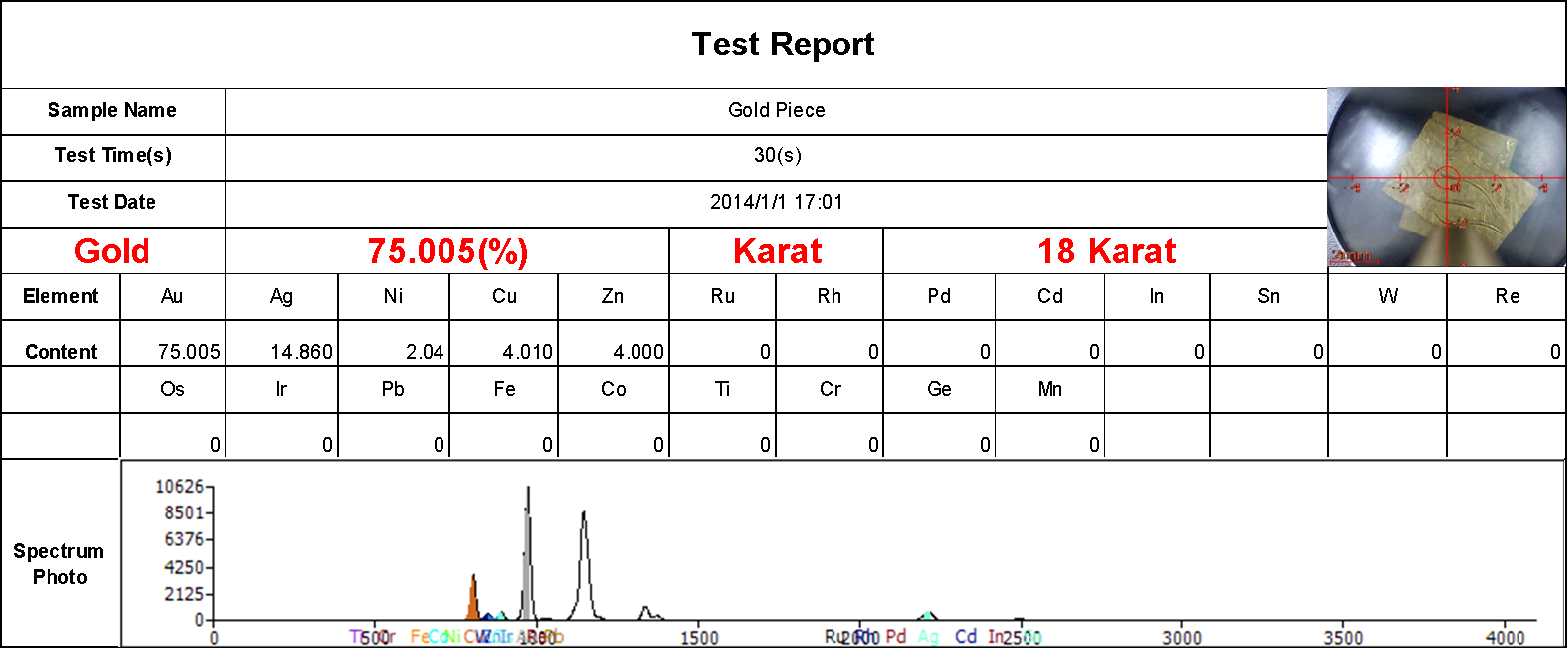 Htek EDX-6000 6000 Test performance
Htek EDX-6000 accuracy for Au in certified gold alloy standards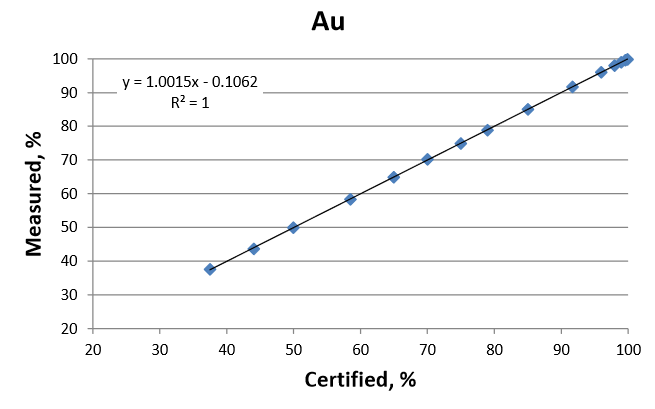 Htek EDX-6000 accuracy for Pt in certified gold alloy standards